MAKE PEACE WITH YOUR MAKER - NOW
Swedish nuclear tech company misplaces large quantity of uranium. But wait, there's more!
"The CIA operative claims to know that the little Swedish company has educated Syrian nuclear physicists in the treatment of uranium. He also has information that a Swedish consultancy has sold nuclear equipment to Syria that can be used in the treatment of radioactive material."
And as if that weren't bad enough...
Pakistan is "working out the dynamics" to assist Nigeria (that bastion of stability) "to strengthen its military capability and to
acquire nuclear power."
Madre de Dios!
**********
SOAPBOX

Copyright 2004, Mike Smith
**********
SAY WHAT?
Malay parties warned that promising "tickets to heaven", in return for votes, was "illogical and could be disadvantageous to the other candidate(s)."



Woman drives car into lake in re-enactment of scene from Gibson's The Passion of Christ. (smile, giggle, snort, hahahahahaha...Oh my sides!)

"Although police couldn't say which specific scene motivated the woman, they believe she was attempting to be baptised, says the New Britain Herald."
**********
JUST HAD TO BE DONE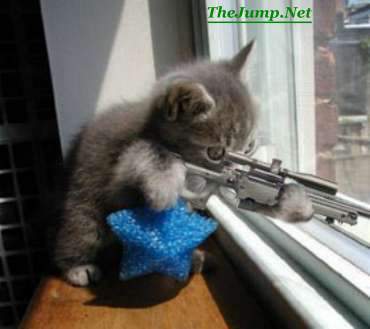 General silliness via Hackenbacker
**********
STUPID PSYCHO CRIMINAL FILES
This was supposed to help his case?
"A woman was shot and killed in a Bergen parking garage on Thursday, while heading for a nearby court to testify against her ex-husband in a child custody case."
How?
**********
CLICKEZ ICI